Transportation
Hooper's has equipment to transport boats on our hydraulic trailer. While we have done longer distant over the road hauls, we are involved in so many areas of the business, that we concentrate on the 5 state area surrounding our business and leave the long distance trips to truckers who are specifically in the business of hauling boats nationwide. Also, we have weight restrictions and so most of our hauls, depending on the weight of the boat, is usually 35 feet and under. For larger boats we refer to trucking companies such as a local hauler: Cross Country Boat Transport 651-437-2454 or we can refer you to others located in other parts of the country, or you can also shop on your own.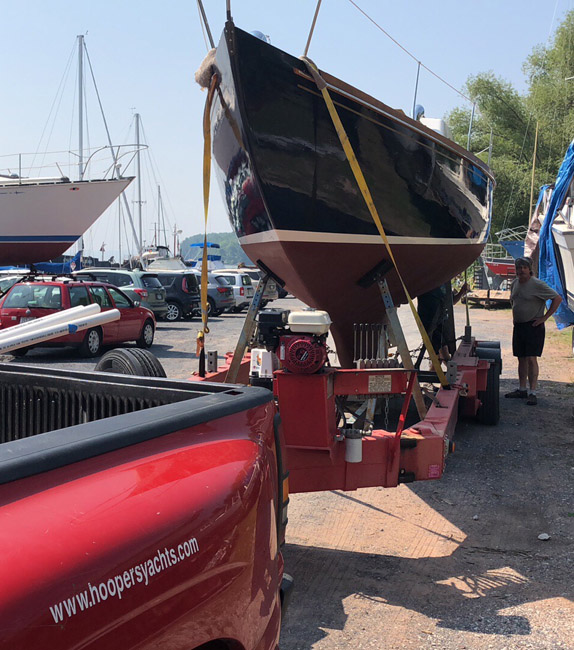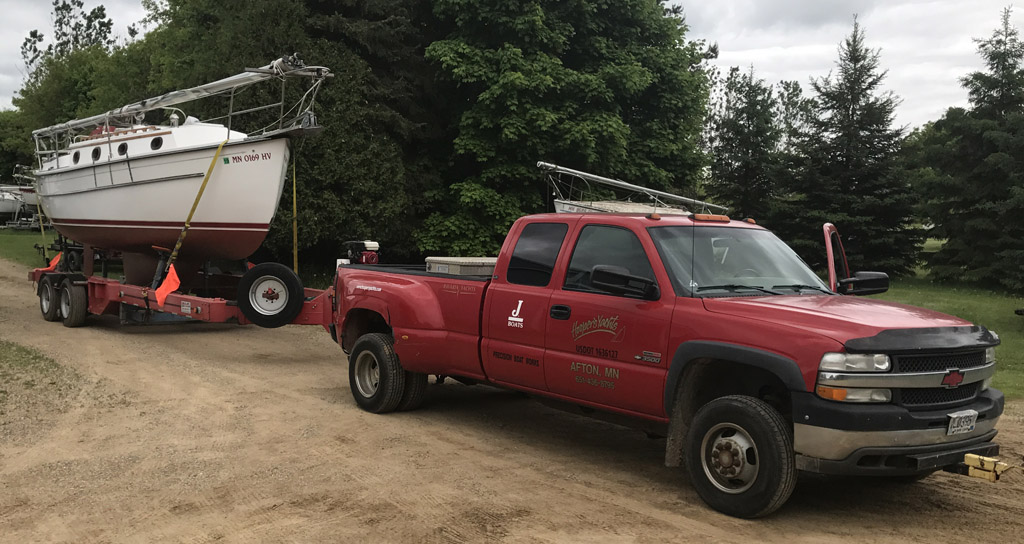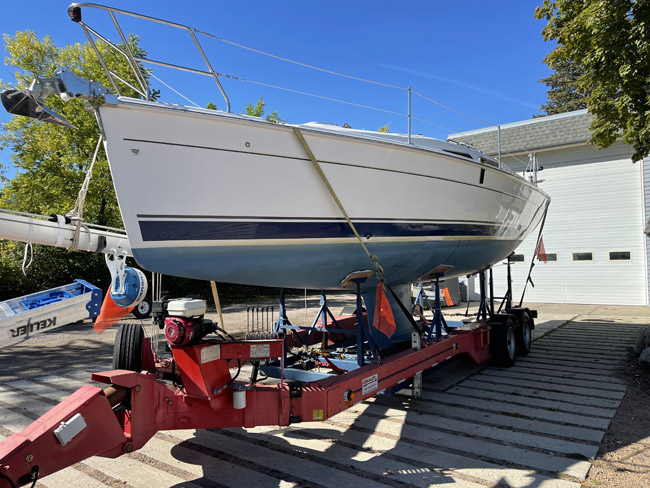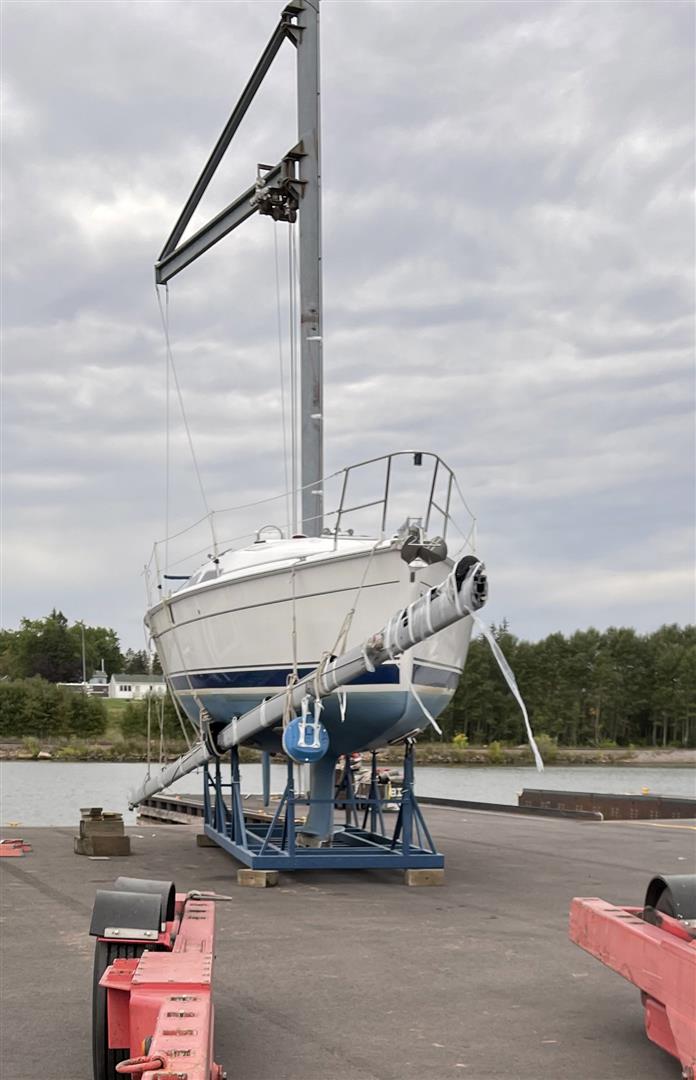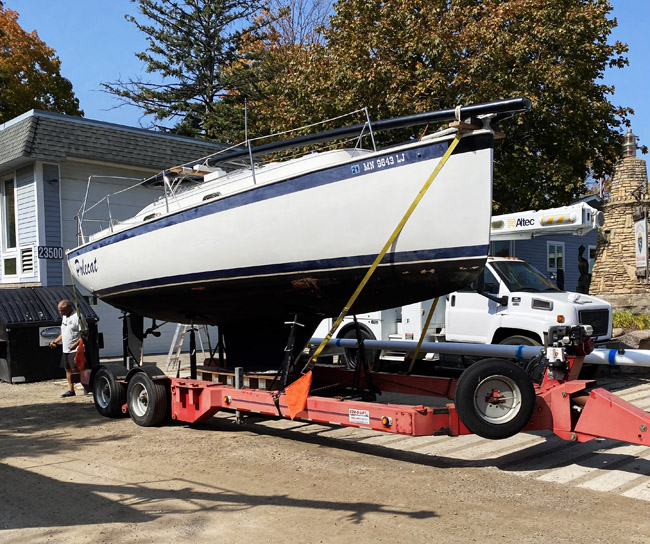 The advantage of a hydraulic trailer is we can pick up a cradled boat without the need of a crane or travel lift, go down the road and deliver the boat to any marina, or to your house or storage facility and we don't need a crane to drop your boat where you want it. We are equipped more to handle sailboats, but do some powerboat transportation.
In addition, we can haul boats on their own trailers, but again, if you are looking for cross country transportation beyond where are willing to go, we recommend Dave Richardson of Transportation Specialist who specializes in transporting boats on their own trailers. Dave's number is 605-351-9658. There are other companies out there and you can shop around.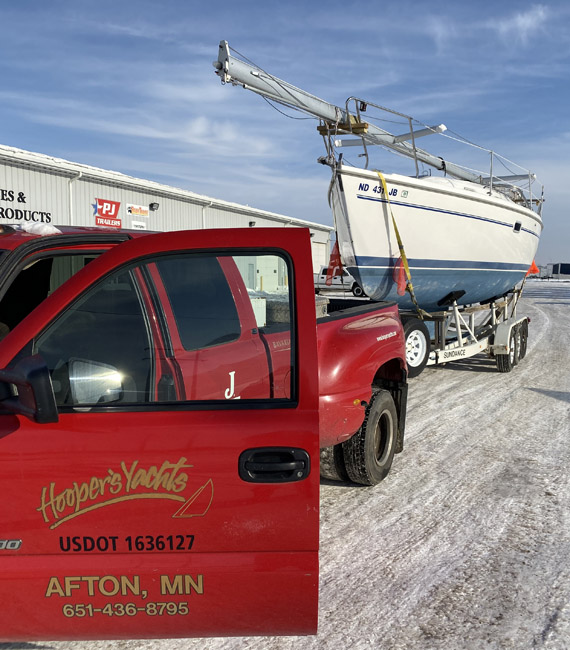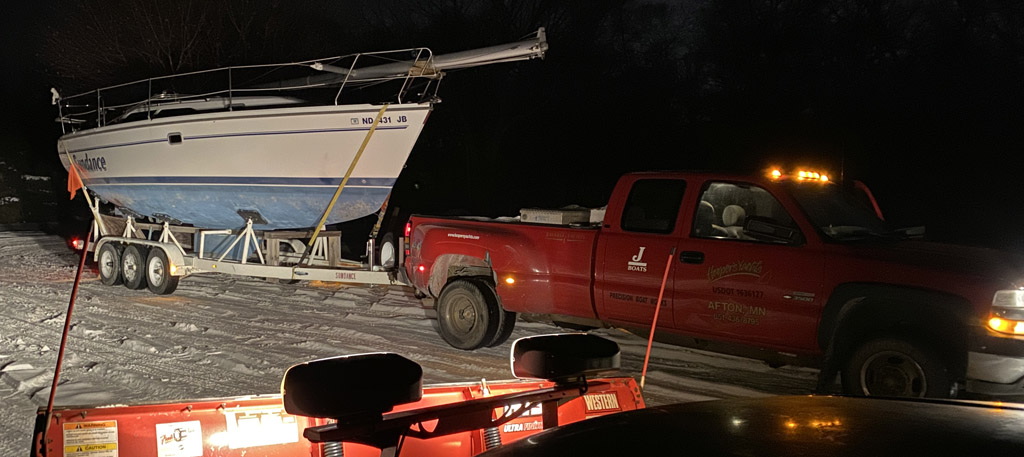 There are a number of qualified haulers across the country, but Cross Country and Transportation Specialists have been to our yard many times and we trust their abilities.
We also have a mast trailer dedicated to transport masts and other spar material.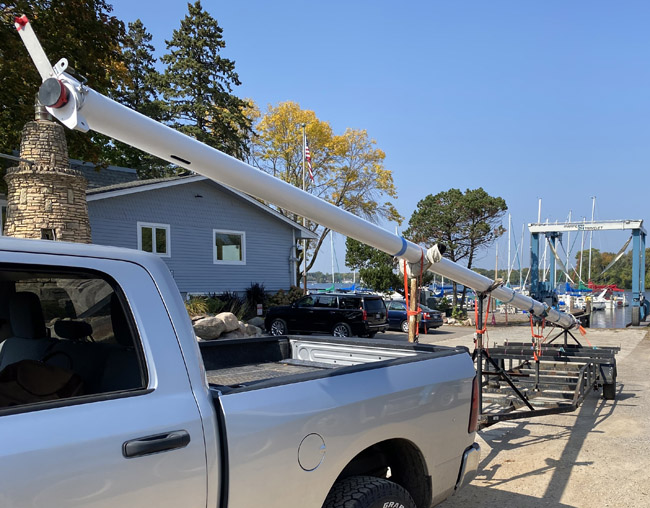 We are registered with the DOT to transport boats across state lines. Our equipment and drivers are insured, properly permitted and carry Class A commercial CDL driver's licenses.
Call us for transportation quotes.
Sometimes Mother Nature surprises us. When we started this haul, it was sunny and no snow.