Project Page
Look here to see what is going on with Hooper's Yacht's latest service projects: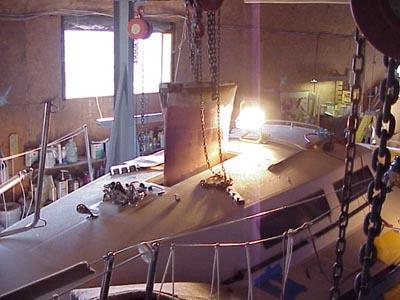 S-2 7.9 KEEL WORK
Years have taken its toll on this keel which needed some attention - delamination. She's like new now!
Fiberglass repair - particularly under the waterline - is often needed and here David is doing some spot repair on a Hunter 30.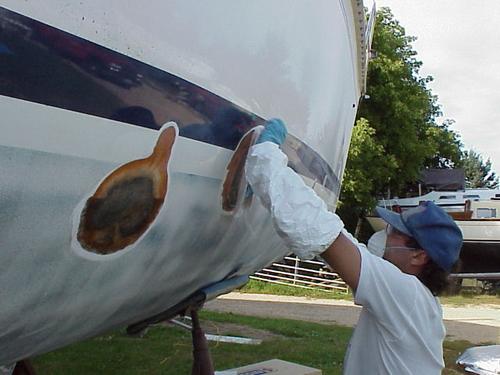 After the repair this vessel will receive a new blue waterline and fresh antifouling paint. We have years of fiberglass repair experience under out belts.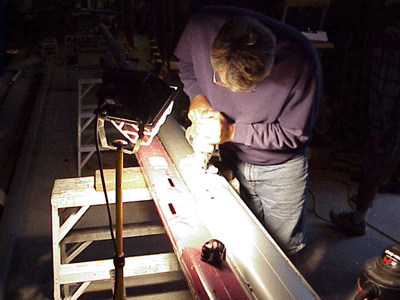 Mast replacement is a large part of our service department and here Captain Kim is building a new extrusion for a Merit 25 which broke during a race in extreme weather conditions. A mast coming down is a scary thing. We try to make the turn around time as short as possible and we deal in all sizes of vessels.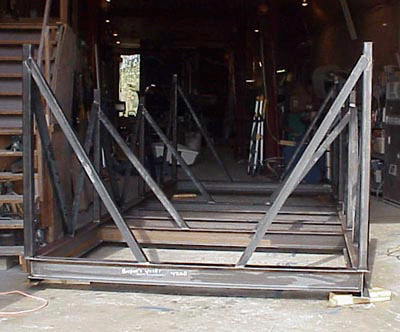 We build custom steel cradles to fit your particular hull shape. Pictured here is one for a 46' vessel in its early stages of construction. We use adjustable Brownell pads to support the hull. This enables the boat owner to lower one or two pads at a time for safe hull maintainence. We build lots of cradles every year. There are a lot of rotten wooden ones that need replacement.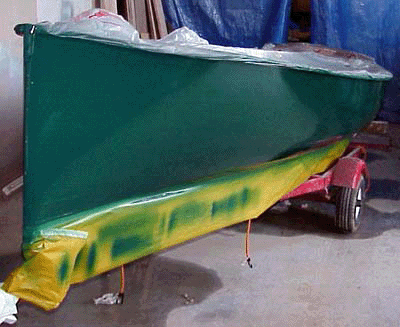 Refinishing boats is always a pleasure. There is nothing better than making an old boat look pretty again - giving it new life. Here a Thistle gets an intitial fresh coat. We apply a number of paint products to include Interlux, Awlgrip & Awlcraft.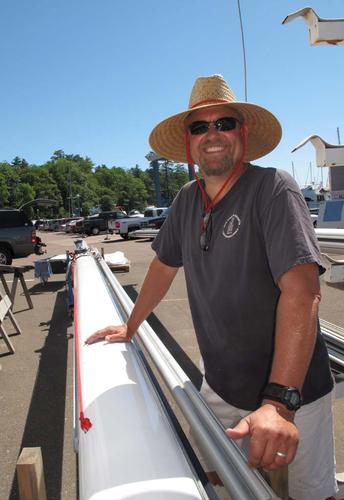 Here's Scotty Brigham with a big smile on his face as he inpects the paint job he got from Hooper's Yachts on the mast of his Valiant 40. He's pretty impressed not ony at the quality, but also the price. Other quotes brought him to Hooper's (well, he's been a good customer for many years too, but he shopped around) who knocked out this job with exacting specifications from Awlgrip, which is important when painting aluminum especially to be used in a salt water environment. And, of course, Hooper's retrofitted all the other hardware modifications inside the mast and out.